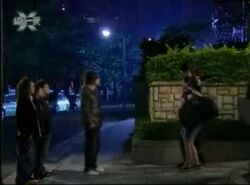 Chinese: 北城衛
Pinyin: Bei Cheng Wei
Bei Cheng Wei is a music band and part of the Iron Imperial Army. They first appeared in round 29 and were ordered to take Lan Ling Wang into Jiu Wu's custody.
After their leader was killed by Zack, a Chord was promoted as their new leader.
Ad blocker interference detected!
Wikia is a free-to-use site that makes money from advertising. We have a modified experience for viewers using ad blockers

Wikia is not accessible if you've made further modifications. Remove the custom ad blocker rule(s) and the page will load as expected.