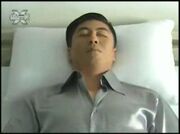 Name: 那維勲 / Na Wei Xun
English name: Jack Na
Profession: Actor
Birthdate: November 19, 1971
Birthplace: Taiwan
Height: 182cm
Weight: 84kg
Star sign: Scorpio
Talent agency: Tsaiteng
Na Wei Xun (那維勲) is a Taiwanese actor, who plays Duan Chang Ren in KO One, Ye Si Ren in The X-Family, and Sun Jian / Ye Si Ti in K.O.3an Guo.
Filmography
Edit
Television
Edit
2012

Absolute Boyfriend

2009
Calling For Love
Bling Days
Black & White
Lao Wang Tong Xue Hui

2008

Woody Sambo
Hot Shot
Fated to Love You

2007

Angel Lover

2006

The Magicians of Love

2005

When Dolphin Met Cat
Prince turns to Frog

2003

At Dolphin Bay
Scent of Love

2002

Come To My Place
External links
Edit
Ad blocker interference detected!
Wikia is a free-to-use site that makes money from advertising. We have a modified experience for viewers using ad blockers

Wikia is not accessible if you've made further modifications. Remove the custom ad blocker rule(s) and the page will load as expected.