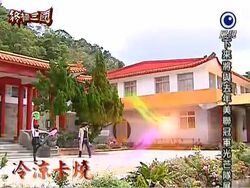 Chinese: 冷涼卡燒
Pronunciation: Leng Liang Ka Shao
Xiao Qiao's primary attack.
She produces it with her Cold Wind and Fire Fans to send flaming energy at her opponents.
When she uses it, she exclaims calling out: Leng Liang Ka Shao, Wo Wan Ke Shao (冷涼卡燒, 你娘咖燒).
Ad blocker interference detected!
Wikia is a free-to-use site that makes money from advertising. We have a modified experience for viewers using ad blockers

Wikia is not accessible if you've made further modifications. Remove the custom ad blocker rule(s) and the page will load as expected.