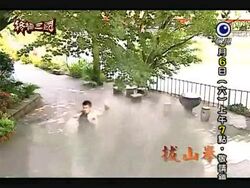 Chinese: 拔山拳
Pronunciation: Ba Shan Quan
Mount Ripping Fist (拔山拳) is Zhang Fei's primary attack.
He can use this power to move heavy objects, such as a human-sized rock, as well as inflict critical blows at his enemies, and cause explosions from underground.
To utilize this power, he needs to move around his arms.
Ad blocker interference detected!
Wikia is a free-to-use site that makes money from advertising. We have a modified experience for viewers using ad blockers

Wikia is not accessible if you've made further modifications. Remove the custom ad blocker rule(s) and the page will load as expected.