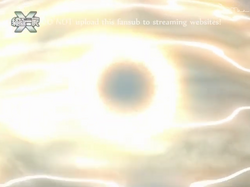 Chinese: 防護磁場
Pronunciation: Fang Hu Ci Chang
The gigantic force field that protects the Iron Dimension from invasions of outer space.
It is mainly supported by Jiu Wu's power. The force field requires a great amount of power to keep it strong and must be recharged after a certain amount of time. Though it keeps demons from attacking on the outside, it also drains the life force of the power-user who supports it.
Ad blocker interference detected!
Wikia is a free-to-use site that makes money from advertising. We have a modified experience for viewers using ad blockers

Wikia is not accessible if you've made further modifications. Remove the custom ad blocker rule(s) and the page will load as expected.