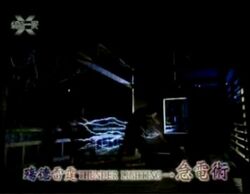 The 52th episode of the
Zhong Ji
series.
Episode Information
Edit
Series: The X-Family
Episode No. 31
Original Airdate: September 19, 2007
Previous Episode: Round 30
Next Episode: Round 32
Jiu Wu tells Xia Tian and Lan Ling Wang that they both have the quality of becoming the Ultimate Iron Man. When Xia Tian hears that Lan Ling Wang's chance is bigger, he becomes depressed and wonders if he should give up to help Lan Ling Wang instead. However, Lan Ling Wang has no interest of becoming the Ultimate Iron Man, as he expresses that it was magic that got his family killed in the first place. In the meantime, they discover that Lan Ling Wang is the original power-user of lightning, which makes it important for him to restore his powers so he can transfer his element to Xia Tian.
External links
Edit
Ad blocker interference detected!
Wikia is a free-to-use site that makes money from advertising. We have a modified experience for viewers using ad blockers

Wikia is not accessible if you've made further modifications. Remove the custom ad blocker rule(s) and the page will load as expected.