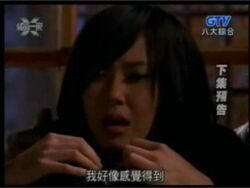 The 70th episode of the
Zhong Ji
series.
Episode Information
Edit
Series: The X-Family
Episode No. 49
Original Airdate October 15, 2007
Previous Episode: Round 48
Next Episode: Round 50
They discover that Xia Yu is the original power-user of fire. Ye Si Ren finds out from his Ye Si Si that Han is not his daughter, but simply part of his father's conspiracy. When he is about to break the news to Xia Tian and Han, she suddenly faints and hears painful cries of Bing Xin. This proves that Bing Xin is still alive.
External links
Edit
Ad blocker interference detected!
Wikia is a free-to-use site that makes money from advertising. We have a modified experience for viewers using ad blockers

Wikia is not accessible if you've made further modifications. Remove the custom ad blocker rule(s) and the page will load as expected.