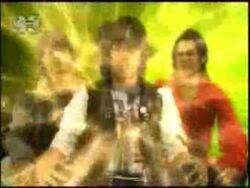 The 73th episode of the
Zhong Ji
series.
Episode Information
Edit
Series: The X-Family
Episode No. 52
Original Airdate: October 18, 2007
Previous Episode: Round 51
Next Episode: Round 53
Bing Xin and Lan Ling Wang say goodbye to each other. The images of Xia Xiong and her children begin to fade away one after another. Lan Ling Wang finds a dangerous method to transfer his element of lightning to Xia Tian. Jiu Wu convinces his master to help them transfer his element of rain and Xia Yu's element of fire to Xia Tian.
External links
Edit
Ad blocker interference detected!
Wikia is a free-to-use site that makes money from advertising. We have a modified experience for viewers using ad blockers

Wikia is not accessible if you've made further modifications. Remove the custom ad blocker rule(s) and the page will load as expected.