Tian Hong Guang (田弘光) is Tian Xin's little brother and the legendary "KO One".
He was reported killed in a terrible car accident three years prior to the series, but in truth, he was kidnapped and controlled by a dark force called the Martial Arts Syndicate. Before he was 'killed', he was a student at Yang Guang High School.
He was once ordered to capture his sister, but when she talked to him spiritually, he managed to pull his senses together and leave her alone.
After a close encounter with the three KO fighters, Da Dong recognized him as Tian Xin's younger brother because he saw his picture while staying at his sister's place for recovery.
According to Ya Se, he and his sister were descended from a family of powerful martial artists.
Revelation as KO One
Edit
No one knew about this until the KO fighters did some research, but he was in fact the top fighter on the KO Ranking - KO 1, with the fighting points of over 30000.
Like Jiu Wu in The X-Family, he was a Meng Zhu (盟主 / ruler or leader) of the forces of good before he was captured.
After the final battle between the Martial Arts Syndicate and the most powerful KO fighters, he was finally freed from Hei Long's control and returned to his life as a normal kid, but lost his powers in the process.
Everyone addresses him as "KO One".
Specialty
Edit
Because the identity of KO. 1 had always been sealed from the public world, nothing was known about him or his abilities.
He could easily break Xiao Yu's left hand when his power was far superior, however, he was unable to surpass the power of Xiao Yu's right hand which was ten times stronger than his left hand.

While under control by Hei Long, Ah Guang was bestowed the ability of teleportation.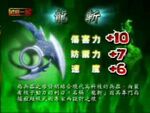 His only shown specialty was a weapon called "
Dragon Slicer
" (龍斬).
Alternate Counterpart
Edit
Fire Ambassador
Edit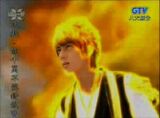 In The X-Family (終極一家), his alternate counterpart is revealed to be a fire ambassador who lives beyond time and space, and possesses limitless fire-powers.
He is the last antagonist to be fought by the residents of the Iron Dimension.
He is one of the only two KO fighters who do not return to retrieve his powers in The X-Family.
Ad blocker interference detected!
Wikia is a free-to-use site that makes money from advertising. We have a modified experience for viewers using ad blockers

Wikia is not accessible if you've made further modifications. Remove the custom ad blocker rule(s) and the page will load as expected.